100 M+
annual verification
99.99%
availability and stability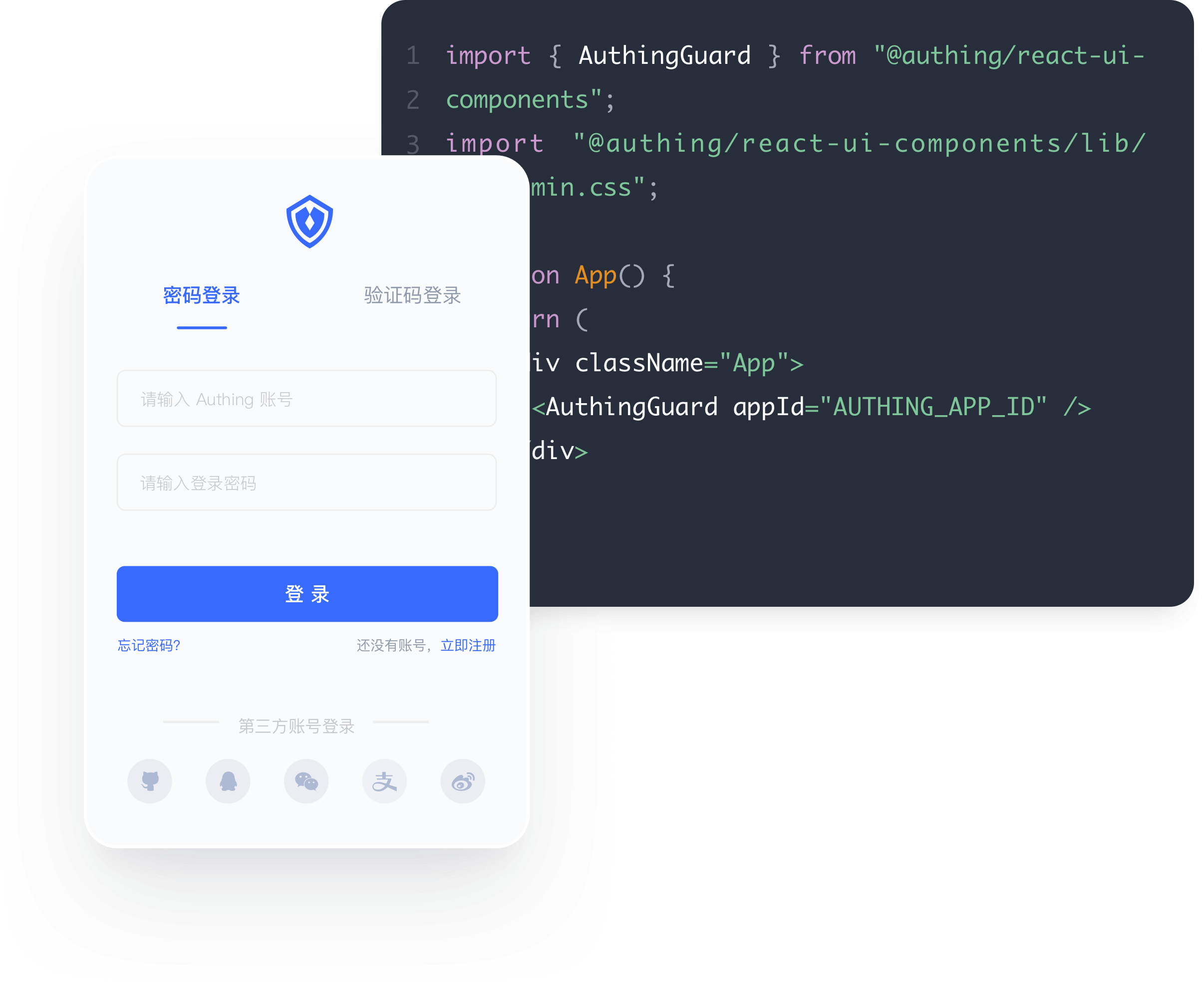 User's secure login infrastructure
The Guard helps developers shield the details of the underlying authentication and tedious UI development. It enables enterprises and developers to quickly launch a secure, customizable UI unified login form.
Multiple capabilities, empowering user login experience
Rich login and registration methods
Account password / phone verification / APP scan code / corporate identity source / social login.
Multiple features, no need to write additional code
Built-in interactive UI for forgetting the password, MFA function, users do not need to write any additional code to complete tasks.
Responsive layout
Perfectly compatible with mobile and PC, you can easily customize the login box style with CSS.
Compatible with all front-end frameworks
Including login components such as React, Vue, Angular, JavaScript, etc.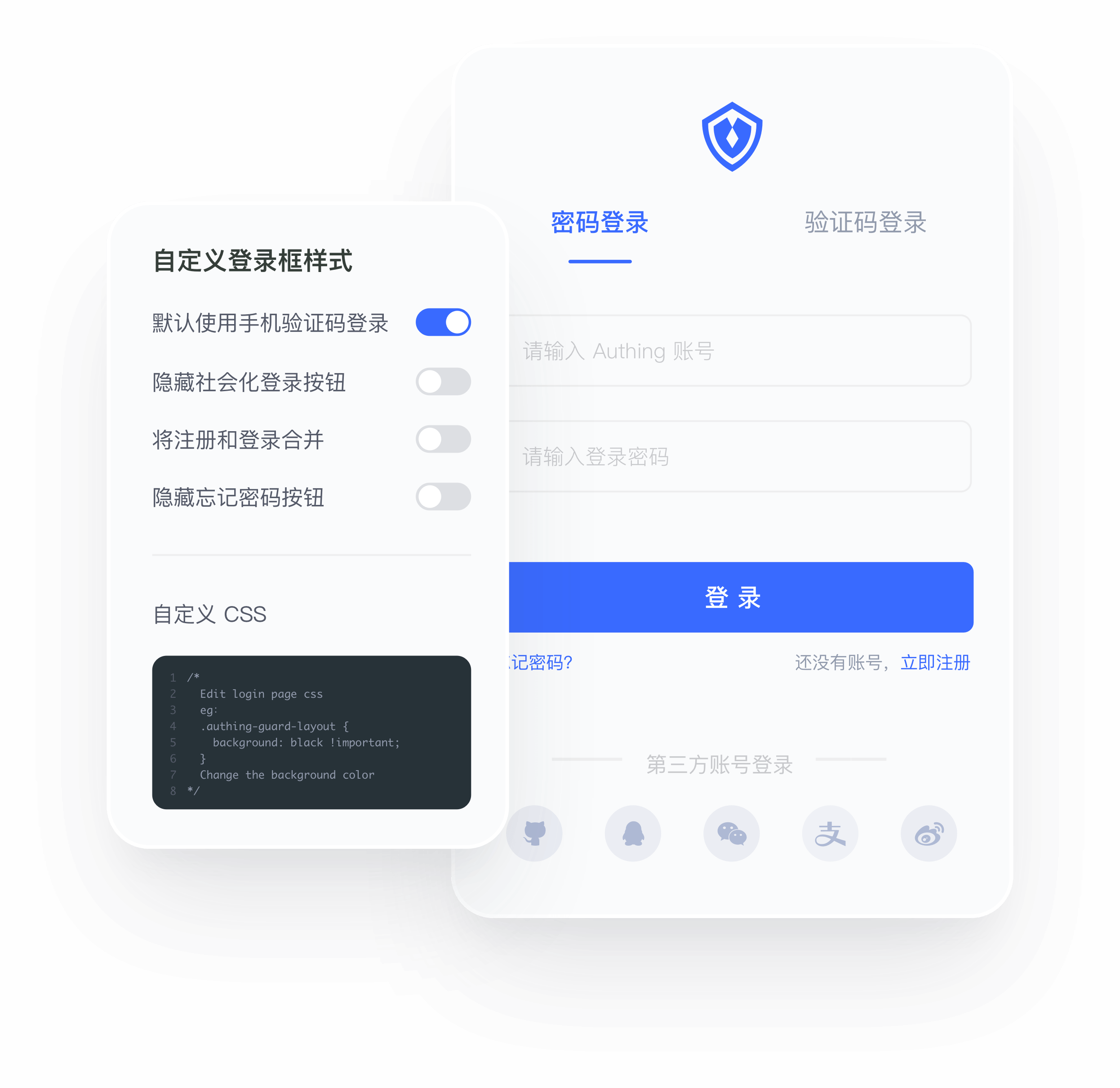 Easily embed in any app, flexibly define the login method
Guard can be easily embedded in your apps, customized to enable multiple social providers, and designed according to your brand.If you want to be able to make changes to the existing UI, you can customize it with HTML, CSS and JavaScript.
Try Authing for free
Up to 3,000 free API calls to experience all features